Vitroglaze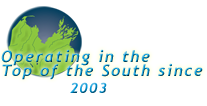 Install Solutions is Nelson owned and operated, servicing Nelson, Richmond, Motueka, Golden Bay and the greater Nelson/Tasman region.
Quality workmanship, specialist knowledge, guaranteed.

VitroGlaze Cleaner
Cleaner - Vitroclean & Silver Lady
To ensure the life of the VitroglazeŽ, we recommend that you use a clean damp cloth every couple of days and give the surface a wipe over and then dry with a soft cloth. If you do notice a slight build up of grime, simply apply some VITROclean to the surface and wipe over. Rinse with cold water and dry. We recommend Silver Lady for non-stick surfaces.