Vitroglaze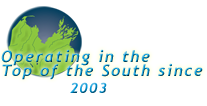 Install Solutions is Nelson owned and operated, servicing Nelson, Richmond, Motueka, Golden Bay and the greater Nelson/Tasman region.
Quality workmanship, specialist knowledge, guaranteed.

VitroGlaze the clear solution
Cutting edge technology for glass protection
VITROglaze is a permanent treatment that prevents the adhesion and buildup of contaminants onto the glass surface. It also provides oil and water repellent properties.Working similar to non-stick cookware your glass becomes easier to clean without the need for harsh chemicals.
No more scaling, scrubbing and etching with VITROglaze glass coatings and treatments
Makes glass easy to clean
No harsh cleaning products needed.
No more lime scaling and etching.
Helps preserve the environment.
Maintains that as new appearance
Clean glass always